Venue & Hospitality
Welcome to the Biosimilars 2023 which is going to be held in the beautiful and exciting City of Paris, French

Conference venue:-

PULLMAN PARIS ROISSY CDG AIRPORT
3 BIS RUE DE LA HAYE – AEROPORT ROISSY CDG – 93290 TREMBLAY EN FRANCE

**Accommodations are subject to availability at the conference venue from our end. Kindly contact us in mail to avail the benefits and room availability at the conference venue.**
Conference Dates:
Hotel Services & Amenities
Audio/Visual Equipment Rental.
Business Center.
Business Phone Service.
Complimentary Printing Service.
Express Mail.
Fax.
Meeting Rooms.
Office Rental.
Photo Copying Service.
Secretarial Service.
Telex.
Typewriter.
Video Conference.
Video Messaging.
Video Phone.
ATM.
Baggage Storage.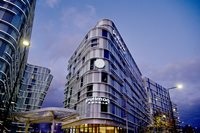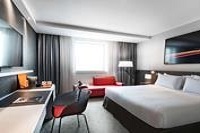 About City
Paris is the capital city of France.The French historic, political and economic capital, with a population of only 2.5 million is located in the northern part of France.One of the most beautiful cities in the world. Home to historical monuments such as Notre Dame, the Eiffel tower (320m), Bastille, Louvre and many more. Much of the city was re-designed by Haussmann in the 19th century.
La Tour d'Eiffel is one of the most well know landmarks in the world. Built by Gustave Eiffel in 1889 for the World Expo, the construction was completed after 2 years, 2 months and 5 days. Reaching a height of 324 meters, built of iron and more than 7,000 tonnes in weight, the tower remains one of tallest buildings in the capital.
The Louvre is one of the greatest art museums in the world. Located in the heart of the French capital. The web site offers a very interesting virtual visit of the gallery. Access via the Metro at the station Palais-Royal, Batobus to the Escale Louvre
Top Universities in Paris:-
Université PSL
Institut Polytechnique de Paris
Sorbonne University
Université Paris-Saclay
Ecole des Ponts ParisTech
Sciences Po
Université de Paris
Université Paris 1 Panthéon-Sorbonne
University Paris 2 Panthéon-Assas
Top Attractions:-
Eiffel Tower - Enjoy sweeping views of Paris
Louvre Tour - Soak up art & see the Mona Lisa
Palace of Versailles - Best way to see the famous Chateau
Paris Museum Pass - Choose 2, 4, or 6 days
Paris Disneyland - Get express tickets & transport from Paris